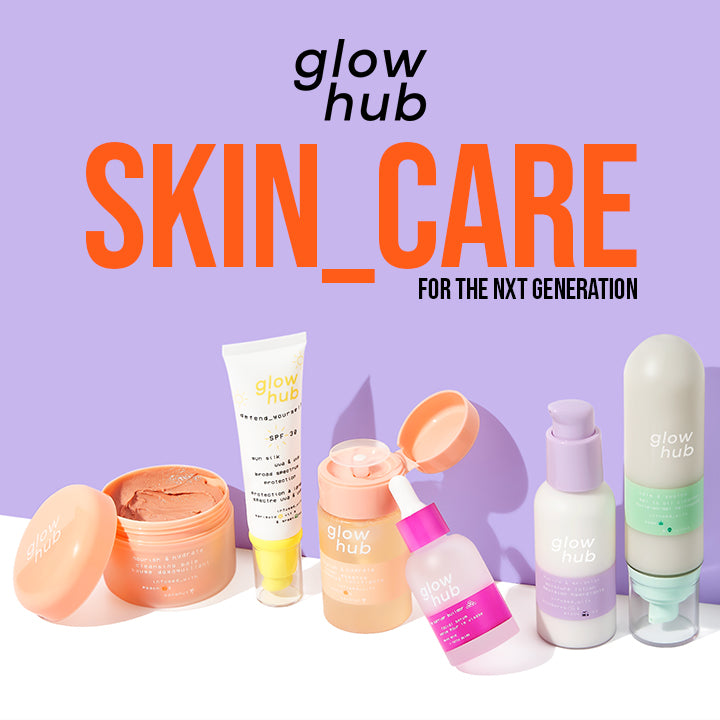 Collection:

Glow Hub

Meet the next generation of skincare – Glow Hub! The social media sensation, Glow Hub has gone viral for all the right reasons with its targeted skin solutions in the cutest packaging! Simplifying our skincare routines, Glow Hub offers high quality skincare using innovative formulas to target all your skin needs and concerns, letting you mix and match between routines to find the one that is best for you and your skin. Gentle science works in harmony with natural actives to create vegan formulas that are tough on the job but kind to skin. The perfect way to refresh and simplify your skincare routine, the colour-coded routines are super-easy to follow, as the cruelty free formulas are designed to be mixed and matched as you curate a personalised routine for your skin. No matter what your skin desires, you can count on Glow Hub to have the solution in either the Calm & Soothe, Purify & Brighten, Nourish & Hydrate or Vit C Slayers skin ranges Find out what everyone's been talking about, and get your fix of skin goodness with Glow Hub.
SHOP BY Glow Hub COLLECTION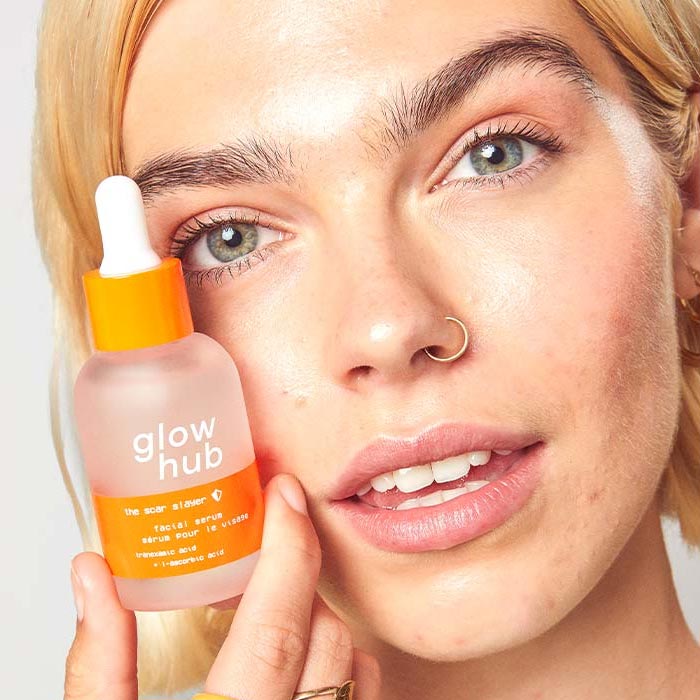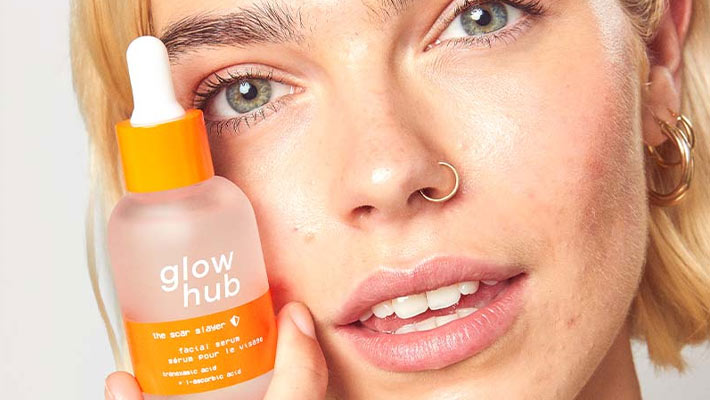 The Scar Slayer Serum
Unlock radiant skin with Glow Hub Scar Slayer. This fan-favourite wonder combines tranexamic acid and vitamin C to fade scars, even tone, and boost brightness. Probiotics strengthen your skin barrier, ensuring lasting resilience. Embrace confidence and your best skin – get Scar Slayer now!
Shop Now
Glow Hub Skincare Routine
Update your skincare routine with Glow Hub and understand what all the hype is about! Get with the skincare trends and personalise your skincare to target your skincare needs and concerns as you mix and match to find the routine that suits you!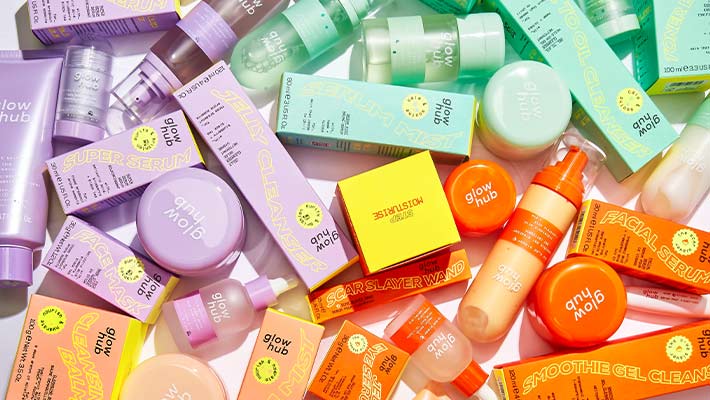 About Glow Hub...The skin_care for the next generation
Glow Hub colour coded, mix and match skincare routines are here to serve, with cruelty free and vegan formulas, that blend gentle science and natural actives. Glow Hub HQ is in the UK and they do everything from product ideas, packaging design, manufacturing and testing, all under the same roof. The super cute and affordable products are here for you to meet your glow goals...