Stila's Christmas Gifts 2022 has the most amazing selection of makeup gifts. Make all your dreams come true this festive season. Explore Stila's Light From Within holiday collection that celebrates the magic & mystery of Christmas. You'll fall in love with the gift sets that are ideal for any makeup lover. Flaunt your best smile this Christmas with Stila's ICONIC, best-selling Kindness Is Cool Liquid Lipstick & Lip Liner Gift Set. Or take your lash game to the next level with The Beauty of Mascara Duo Gift Set. Stila's Christmas giftset range elavates your makeup look, encouraging you to take risks. Be bold this holiday season and grab everyone's attention.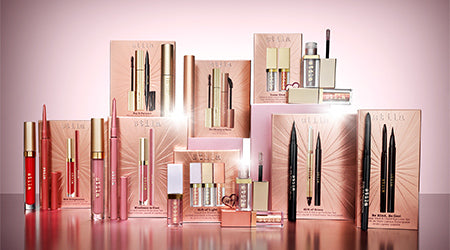 The Light From Within
Turn heads this Christmas with Stila's The Light From Within holiday collection. It includes envious gift sets with Stila's award-winning, best-selling products. Spoil your loved one with lusturous shadows with the award-winning Glitter and Glow eyeshadow duo. Or indulge in Stila's must-have, cult favourite Kindness Is Cool Liquid & Lip Liner Gift Set in the best-selling shade Patina. Stila's the Gift Of Grace Eye Liner & Perfecter Set really is a gift of wonder! Perfect for makeup newbies and pros, this two-piece gift set lets anyone create killer eyeliner looks with ultra-straight lines.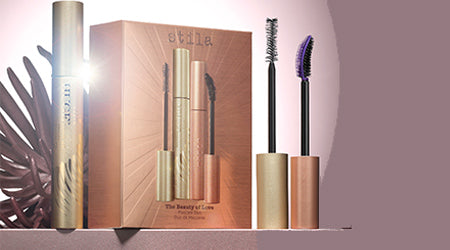 The Beauty of Love
Stila's The Beauty of Love Mascara Duo are perfectly paired to create the biggest, boldest and blackest lashes yet! An iconic gift for her to have her flaunting her best lashes around the festive season. The gift set includes one full-size Huge Extreme Lash Mascara that instantly coats lashes in the deepest black for the most dramatic looks, alongside one full-size Stay All Day Mascara that works to define, lengthen, lift, and volumize like no other.