80ml, 30ml, 15ml, 15ml + Travel Bag
Regular price
$59.00 USD
Sale price
$50.15 USD
Unit price
per
Sale
Sold out
Pestle & Mortar Hydraboost Gift Set, a limited-edition skincare treasure that will elevate your daily routine to new heights. This set is carefully curated to deliver intense hydration and nourishment, ensuring your skin looks and feels its best, no matter your skin type.
Why you need it

Whether you're treating yourself or looking for the perfect gift, the Pestle & Mortar Hydraboost Gift Set is a limited-edition delight that will leave skin glowing and your wallet happy. Don't miss out on the opportunity to achieve the radiant, hydrated skin you deserve. Plus, these deluxe skincare wonders come beautifully presented in a stylish Pestle & Mortar travel bag.

Exfoliate Glycolic Acid Toner: Unveil your skin's natural radiance with this gentle yet effective exfoliating toner. It removes dead skin cells, promoting a smoother, more youthful complexion.

Hydrate Moisturizer: This luxurious moisturizer is a hydration powerhouse, ensuring your skin remains supple, soft, and well-nourished throughout the day.

Pure Hyaluronic Serum: Lock in moisture and plump your skin with this hyaluronic acid serum, leaving your complexion with a youthful and refreshed appearance.

Recover Eye Cream: Give your delicate eye area the love it deserves with this full-sized eye cream. It reduces puffiness, dark circles, and fine lines, leaving your eyes looking bright and rejuvenated.

What's included:
Pestle & Mortar Exfoliate Glycolic Acid Toner 80ml
Pestle & Mortar Hydrate Moisturiser 30ml
Pestle & Mortar Pure Hyaluronic Serum 15ml
Pestle & Mortar Recover Eye Cream 15ml (Full Size)

Worth: €127
ONLY: €59
You Save: €68.00
how to use

PURE HYALURONIC SERUM: AM and PM. Smooth 2-3 drops over cleansed,
damp skin.

EXFOLIATE: PM. Swipe gently over cleansed skin using a cotton
pad. Avoid the eye area.

RECOVER: AM and PM. Gently dab around the eye area,
moving from the outer corner inward.

HYDRATE: AM and PM. Apply evenly over face and neck.
SHIPPING & RETURNS
Faq's

Q: What Skin Types Is The Hydraboost Set Suitable For?
A: Every product in the Hydraboost set is formulated to suit all skin types.. Whether you have dry, oily, combination, or sensitive skin, the products work together to provide intense hydration and rejuvenation benefits.

Q: Is Exfoliate Glycolic Acid Toner Suitable For Sensitive Skin?
A: Yes, Exfoliate is designed to be gentle enough for all skin types. If you have sensitive skin, it's recommended to introduce the product slowly into your routine. Start by using it a few times a week, and as your skin acclimatises, you can gradually increase usage.

Q: Will This Set Help With Hyperpigmentation?
A: Yes. Exfoliate is enriched with White Daisy Flower Extract, known for its skin brightening properties. Additionally, glycolic acid promotes cell turnover, which helps reduce the appearance of dark spots over time.
View full details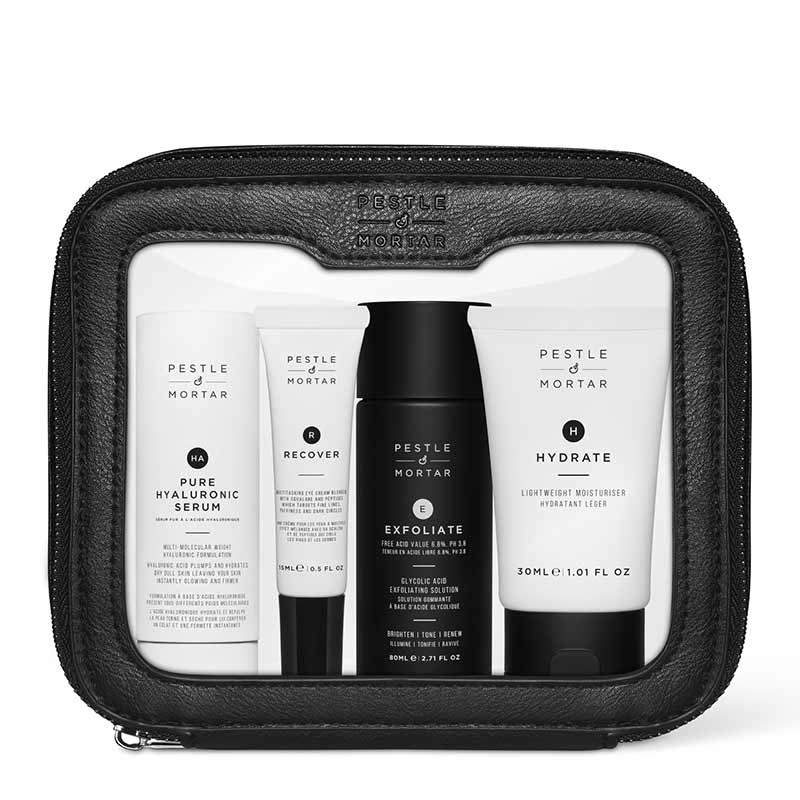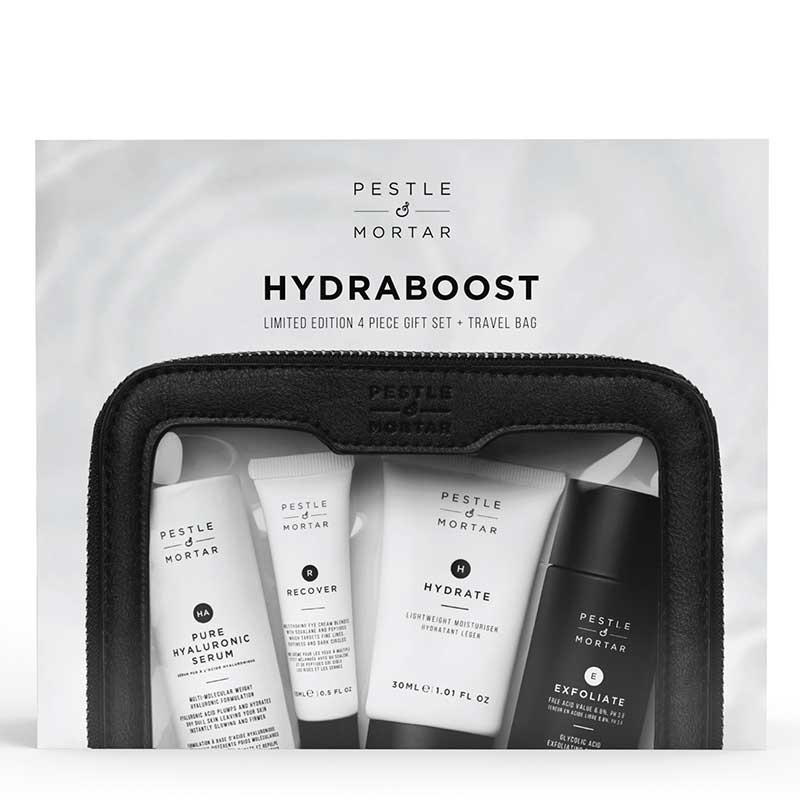 where we hang
FOLLOW US IN INSTAGRAM AND SHOW US YOUR LATEST #CLOUD10HAUL FOR A CHANCE TO FEATUE ON OUR PAGE!