STARSKIN face masks are the secret behind flawless celebrity skin. With a range of sheet masks and beauty products to care for your skin from top to toe, STARSKIN have developed some of the world's most innovative beauty treatments. Start your day with the amazing multi-tasking VIP 7 Second Luxury All Day Mask to cleanse, exfoliate and renew, or indulge with the most-wanted STARSKIN Gold Mask. Packed with nutritious ingredients, STARSKIN will have you looking radiant in as little as 20 minutes. Cruelty free and travel friendly. Get that Hollywood glow with STARSKIN.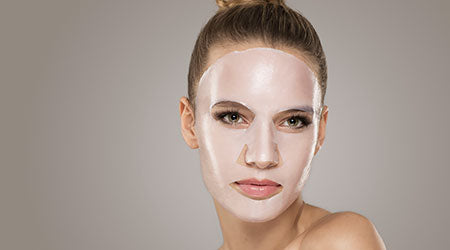 Glowing Skin? Yes Please!
STARSKIN face masks are packed with nutritious ingredients to give you a truly radiant complexion in as little as 20 minutes while STARSKIN beauty treatments have you covered from top to toe. STARSKIN products are not tested on animals.