Collection:

Institut Esthederm
Institut Esthederm's Bestsellers
SHOP BY Institut Esthederm COLLECTION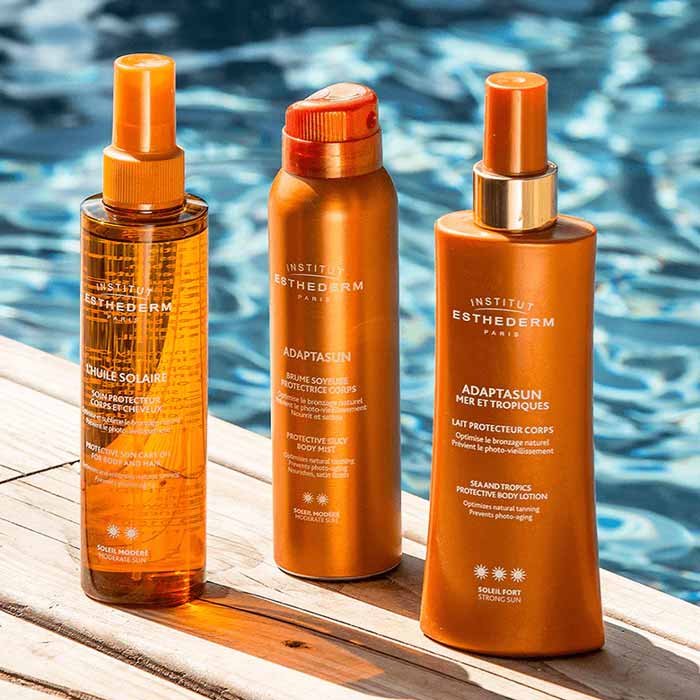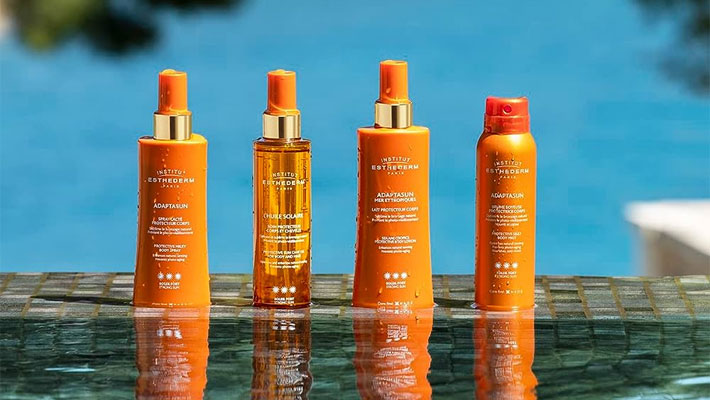 Experience The Magic Of Sun-Kissed Skin
The Institut Esthederm Adaptasun Protective Body Lotion is a specialized sun care product designed to help your skin gradually adapt and protect itself during sun exposure. This isn't just your ordinary sun care product – it's a sun-loving masterpiece crafted by the pioneers of innovative sun protection. Thanks to its cutting-edge Cellular Water technology and specialized filters, this lotion not only shields your skin from harmful rays but also encourages a healthy, controlled sun-kissed glow. Say hello to sun-soaked adventures with confidence and radiance!
Shop Now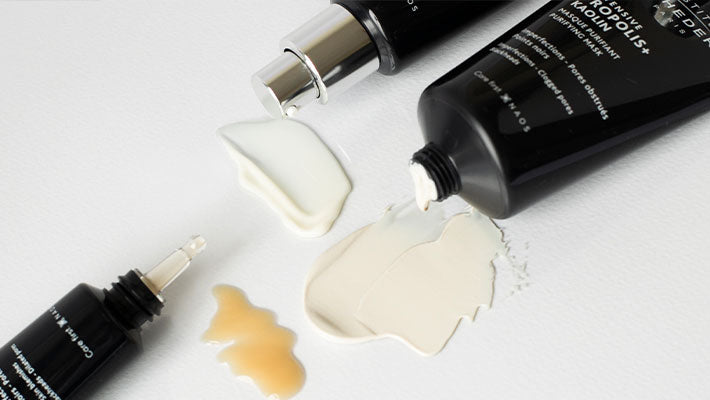 What Makes Institut Esthederm Different
Institut Esthederm emphasizes a unique approach to skincare, rooted in cellular biology research. Instead of short-term solutions, Esthederm boosts the skin's adaptability and long-term health, ensuring resilience against environmental factors. Its products mimic the skin's natural components for better compatibility. Additionally, its sun care philosophy encourages a gradual, safer tan. Esthederm isn't just skincare; it's a commitment to enduring skin health and beauty.