Regular price
Sale price
$47.95 USD
Unit price
per
Sale
Sold out
Alpha-H Liquid Gold Exfoliating Treatment with 5% Glycolic Acid is the cult skin resurfacing treatment that's taken the world by storm. Let Alpha-H Liquid Gold refine, brighten, firm and perfect your skin in one easy step. With 1 sold every 4 minutes, this treatment tells your skin to work harder, and comes from the pioneers of Glycolic Acid; Alpha-H.
Why you need it

Alpha-H

Exfoliating Treatment with 5% Glycolic Acid is a multiple award-winning skin perfector. This powerful one-step treatment delivers the benefits of an exfoliator, serum and moisturiser to give your skin an amazing boost.

Benefits:


Clarifies and brightens the complexion
Reduces the appearance of pigmentation, sun damage, fine lines and wrinkles
Works as an exfoliator, serum, and moisturiser
Increases moisture within the skin
Salon results in one easy step

Alpha-H Liquid Gold Exfoliating Treatment with 5% Glycolic Acid tackles common skin issues like fine lines and wrinkles, sun damage and pigmentation to restore a youthful glow to your skin. This is the perfect addition to your Alpha-H skincare routine as it works like an overnight facial to rejuvenate and revitalise, helping to build moisture levels in the skin for short- and long-term benefits. Liquid Gold clarifies and brightens, using 5% Glycolic Acid to sweep away dead skin cells that make skin look dull and lacklustre. Licorice Extract restores radiance for a natural-looking glow while Silk Proteins help preserve skin's moisture.

Note: Packaging for this product has recently been updated. During a transitional period you may receive either style of packaging.

Reviews:
"We will search hard and global for off-Richter radiance. We've polled dermatologists, facialists and backstage model-maintenance crews and, know what? The big-rater remains Alpha-H Liquid Gold." - Harper's Bazaar AU

"Products don't generally achieve cult status without some kind of miracle factor, and Alpha-H Liquid Gold definitely has it. A quick google will return you thousands of gushing reviews, rightfully earning it a top spot as one of the best skin-resurfacing products on the market" - Harper's Bazaar AU

Liquid Gold has "Long been a staple in every beauty editior's bathroom" - Vogue UK

"It creates a perfect canvas for makeup: smooth, supple, radiant skin with minimal pores. - Kenneth Soh, Celebrity/Fashion Makeup Artist

"I'm almost scared not to use it now incase something dreadful happens and I age by twenty years overnight" - Ruth Crilly, 'A Model Recommends'.

"Liquid Gold is great to use on shoots, it helps to re-texturise and refine the complexion providing me with the perfect canvas to apply make-up. Pores look smaller and skin has that I've just been to a spa glow!" - Kenneth Soh, International celebrity make-up artist

"Liquid Gold is a life saver for dull, problematic skins or pretty much anyone with a face." - Caroline Hirons, Blogger & Skin Care Expert

Skin Type:
Ideal for mature, sun damaged, acne scarred and prematurely aging skin.

For a more gentle approach, those with sensitive skin could dilute the product with water, or follow up with a moisturiser.

When using products containing Glycolic Acid, always wear SPF during the daytime as AHAs can make skin more photo-sensitive.
how to use

Moisten a cotton pad with Liquid gold and sweep over cleansed skin every other evening. Apply to face, neck and decolletage. Follow with your favourite serum or moisturiser.

For a more intensive treatment, do not use other products after your Alpha-H Liquid Gold. The ultimate one and done treatment!

For a more gentle approach, those with sensitive skin could dilute the product with water, or follow up with a moisturiser.

When using products containing Glycolic Acid, always wear SPF during the daytime as AHAs can make skin more photo-sensitive.
Key Ingredients

5% Glycolic Acid: Assists with accelerating the skin renewal process by dissolving the bonds that hold dead skin cells together, enhancing luminosity and clarity.

Silk Proteins: A moisture binding protein which helps to prevent trans-epidermal water loss, protecting the skin from the negative effects of the environment such as dehydration.

Liquorice Root Extract: With soothing, anti-irritant and antioxidant properties, liquorice extract can help to regulate melanin production to assist in reducing pigmentation.

Glycerin: A powerful humectant that works to draw and bind moisture from the air into the surface levels of skin, helping to maintain moisture balance.
INGREDIENTS

AQUA (WATER), ALCOHOL DENAT, GLYCOLIC ACID, GLYCERIN, HYDROLYZED SILK, POTASSIUM HYDROXIDE, PHENOXYETHANOL, CAPRYLYL GLYCOL, GLYCYRRHIZA GLABRA (LICORICE) ROOT EXTRACT.
About the Brand

Alpha-H skincare delivers real results. Founded in Australia over 20 years ago, the brand has gone from strength to strength by offering serious skin solutions that are accessible to everyone. Alpha-H products are true cosmeceuticals, bridging the gap between skincare and cosmetic procedures. The award-winning, iconic 

Alpha-H Liquid Gold

 is a staple for every skincare guru worth his or her salt. Formulated to renew, resurface and rejuvenate skin, two bottles of this beauty must-have are sold every minute! Alpha-H's Aussie heritage also shows in how seriously they take their sun protection - the bestselling 

Daily Essential Moisturiser SPF50

 (now vegan-friendly) is very water resistant to keep sensitive skin protected all day. Other hero products in the lineup include the 

Alpha-H Essential Hydration Cream

, 

Vitamin B Serum with Copper Tripeptide

 and 

Triple Action Cleanser

.
SHIPPING & RETURNS
Faq's

Q: What does Alpha-H Liquid Gold do?
A: There are several potential benefits to using Alpha-H Liquid Gold Exfoliating Treatment with 5% Glycolic Acid. These include:
Improved skin texture and smoothness.
Enhanced radiance and glow.
Reduction in the appearance of fine lines and wrinkles.
Minimized pore appearance.
Improved absorption of other skincare products applied afterwards.
Potential help with mild hyperpigmentation and sun damage.

Q: How does glycolic acid exfoliation work?
A: Glycolic acid is a type of AHA that works by breaking down the bonds between dead skin cells on the surface of the skin. This exfoliation process helps to remove the outer layer of dull, damaged skin cells, revealing the fresher, more youthful skin underneath. It can also stimulate collagen production, which may lead to firmer and smoother skin over time.

Q: What makes Liquid Gold different to other Glycolic Acid exfoliants?
The secret to Liquid Gold's efficacy and global cult following is all in its unique formulation at a low pH. It's the closest thing to a professional skin treatment you can get at home.

Q: How often should I use Liquid Gold?
A: Thanks to its low pH, you only need to use Liquid Gold 3 nights per week. Using it every night could actually over-exfoliate your skin, which we definitely don't want to do. We love to use Liquid Gold on Monday, Wednesday, and Friday nights because that's simple and easy to remember. On the alternate evenings we apply our usual vitamins, moisturisers, and serums.

Q: How long does it take for Alpha-H Liquid Gold to work?
A: Some people often report noticing a difference in their skin after just one use of Liquid Gold! Waking to a brightened, smoother complexion the next morning. For most significant results to show, skin often needs a full skin renewal cycle which is around 28 days.

Q: Why does Liquid Gold tingle… is this normal?
A: It's normal to feel a tingling sensation on the skin after application. Don't stress, it'll linger for a few minutes before dissipating, revealing a fresher, firmer complexion and natural glow.

Q: Can Alpha-H Liquid Gold be used alongside other skincare products?
A: For best results, don't apply a moisturiser over the top of Liquid Gold, as this will buffer the low pH and reduce the efficacy. If your skin is slightly sensitive or you prefer a more comfortable feel, apply Golden Haze Face Oil afterwards once your skin is touch dry.

Q: Who can use Liquid Gold?
A: Anyone adult who wants naturally fresh, radiant skin, and fast. Most skin types can use Liquid Gold - it's for anyone looking to even out skin tone and texture for extra GLOW. Time-poor people who need a one-step routine will love it, too.

Q: Is Liquid Gold safe for use during pregnancy?
A: Yes, Liquid Gold is perfectly safe for use during pregnancy and while breastfeeding/lactating. If unsure, always seek personalised advice from your medical professional.

Q: Is Liquid Gold cruelty-free?
A: Yes, Liquid Gold is cruelty-free! It is also made in Australia with locally-sourced botanical ingredients, without parabens, SLS/SLES and mineral oil.

View full details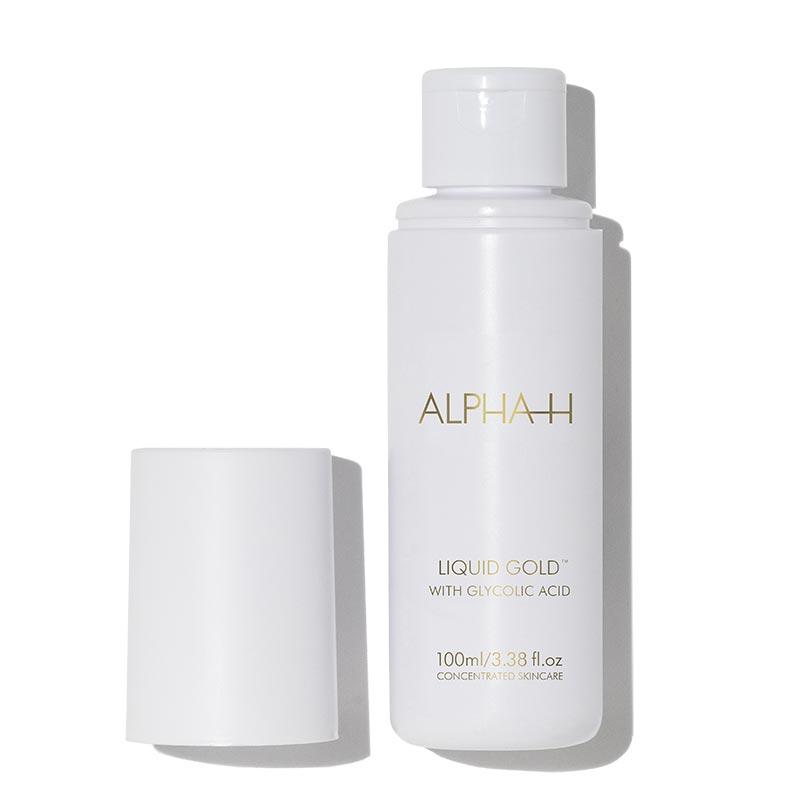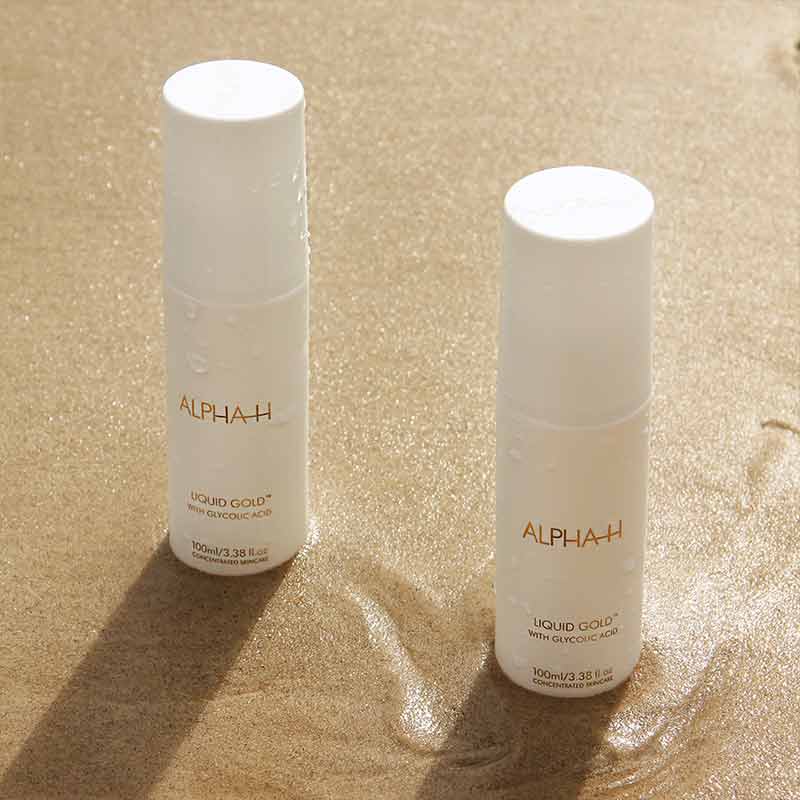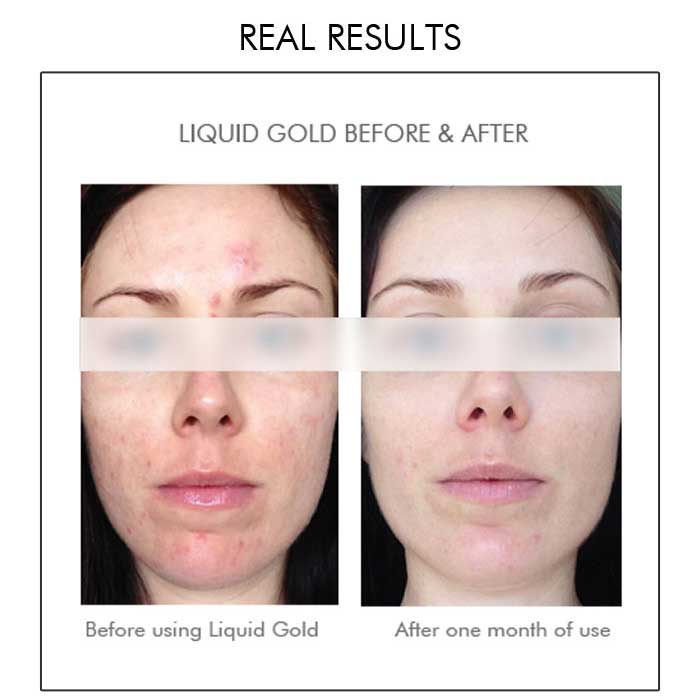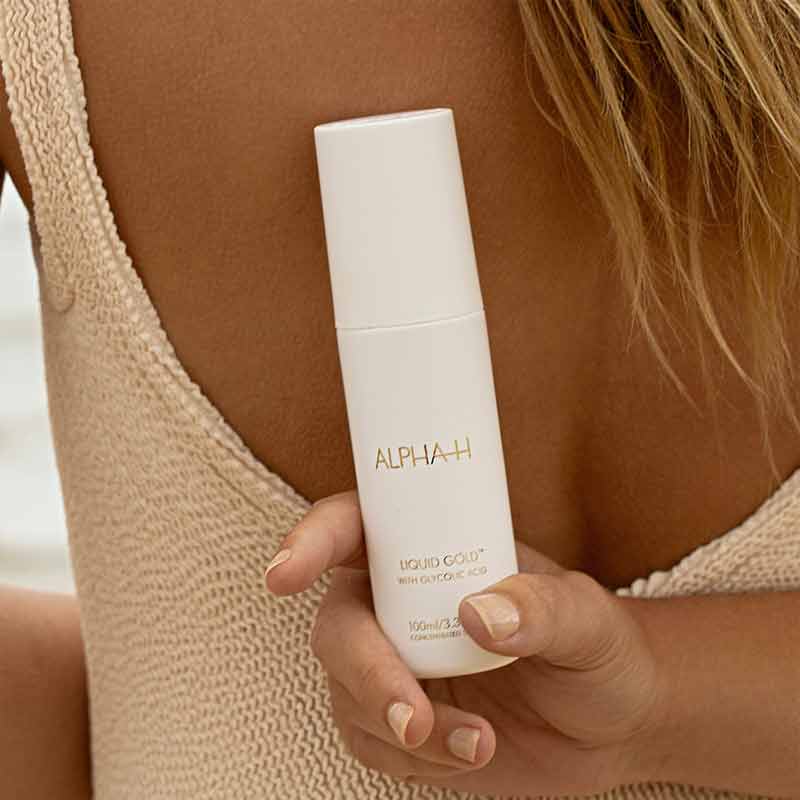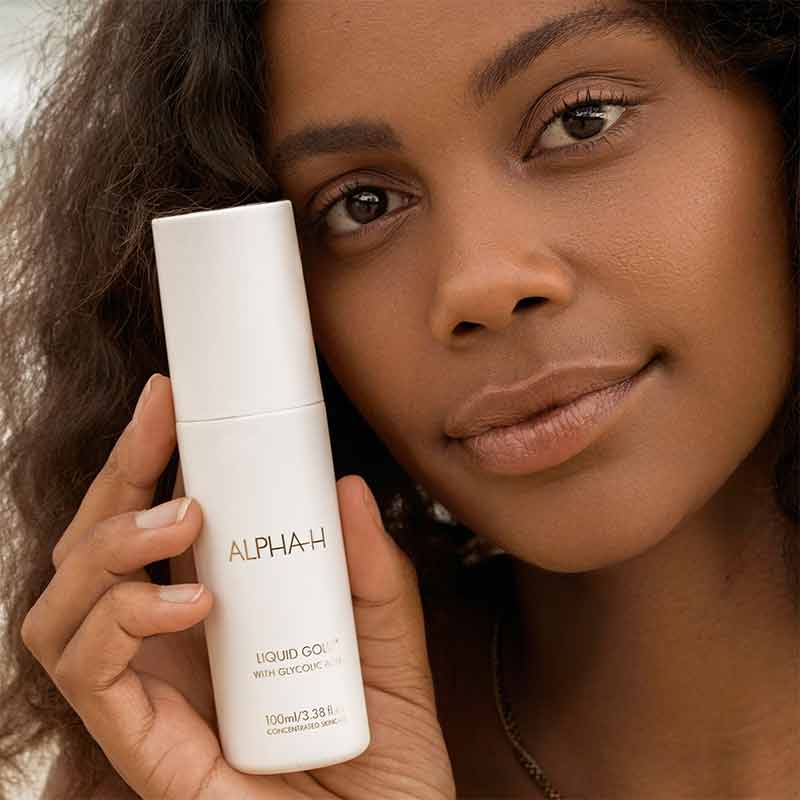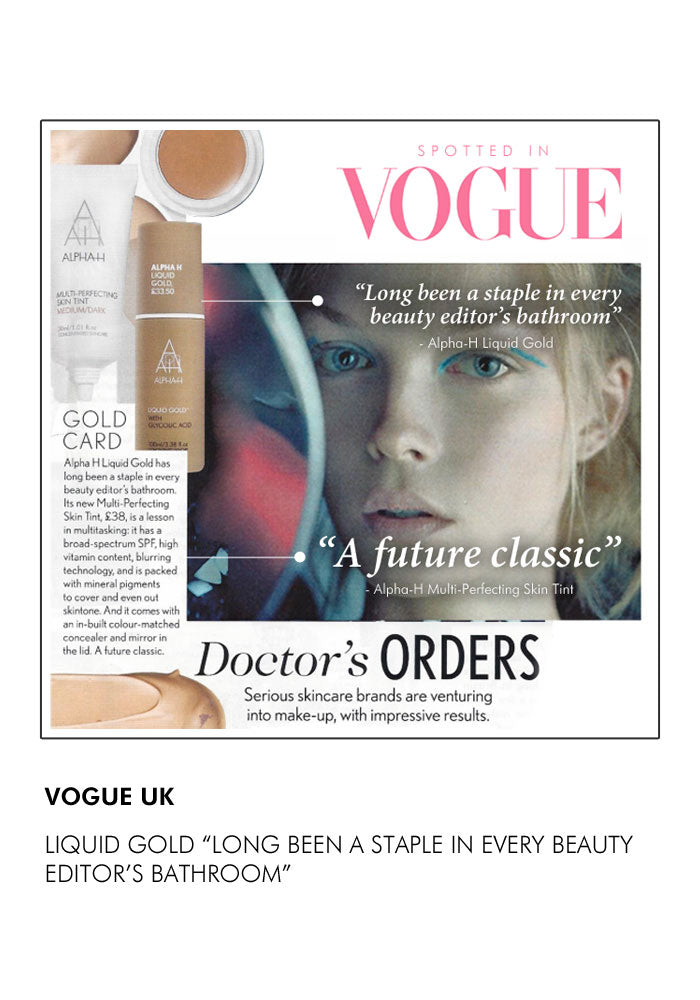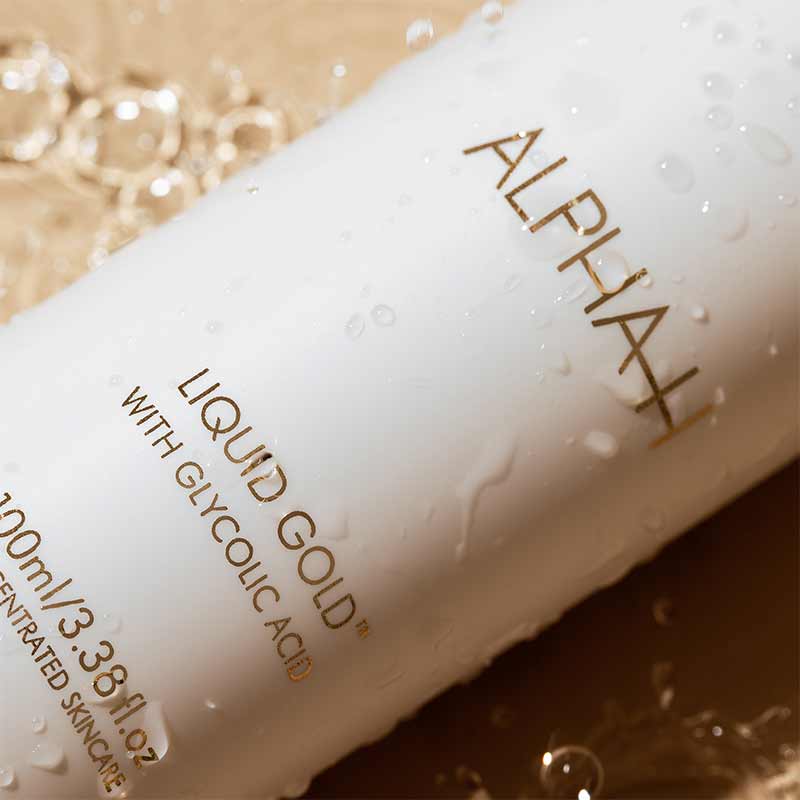 where we hang
FOLLOW US IN INSTAGRAM AND SHOW US YOUR LATEST #CLOUD10HAUL FOR A CHANCE TO FEATUE ON OUR PAGE!