Illamasqua makeup defies convention. Loved by makeup artists and industry professionals all over the globe, this anti-conformist beauty brand doesn't follow trends, it sets them. With unrivalled pigmentation, high performance Illamasqua products deliver the ultimate colour payoff. Experiment and unleash your creativity with their brilliant array of bold, vibrant colours. Prep skin to perfection with Hydra Veil or Matte Veil then get the most amazing 'real skin' look with Skin Base foundation. Beautify cheeks with a touch of the must-have Colour Veil gel blush and add a radiant, ethereal glow with the coveted Illamasqua Beyond Powder highlighter. Be bold, be daring and above all, be yourself is the Illamasqua motto. Cruelty Free.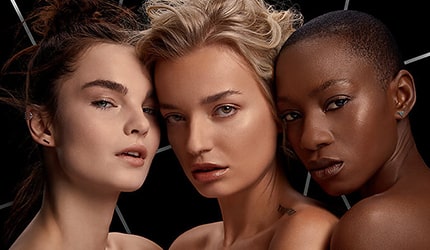 Illamasqua Skin Base Foundation
Illamasqua Skin Base is the Holy Grail of foundations. This lightweight foundation is buildable so you can get the coverage you want - but the finish is always natural-looking, like real skin. It smooths, softens and conditions skin, without oxidizing or changing colour throughout the day. Packed with nourishing ingredients like Hyaluronic Acid and Vitamin C, Skin Base foundation is perfect for every day, and with a wide range of shades, you're sure to meet your match!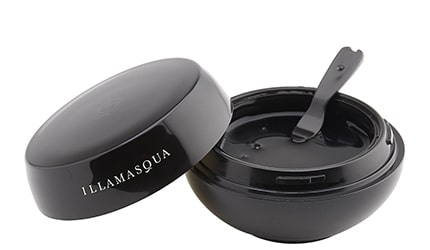 Illamasqua Hydra Veil Primer
Illamasqua Hydra Veil face primer is an instant pick-me-up for skin. It drenches skin with refreshing moisture, helping to plump, smooth fine lines and give you a gorgeous glow. Hydra Veil works beautifully for all skin types and is the perfect face primer for dehydrated skin. If you find that your foundation goes flaky, patchy or settles into pores, it's time to reach for Hydra Veil!