ZOEVA empowers the modern woman to celebrate her individuality and express her own brand of classic feminine beauty. ZOEVA delights in making luxe formulas including the creamy shades of the Caramel Melange and Cocoa Blend Eyeshadow Palettes and plush professional makeup brushes and brush sets like the Rose Golden Luxury Set Vol. 2. All ZOEVA products are unique to brand founder Zoe Boikou's own elevated standard of quality and beauty. ZOEVA create every pigment, makeup palette and collection to tell a story and to inspire yours.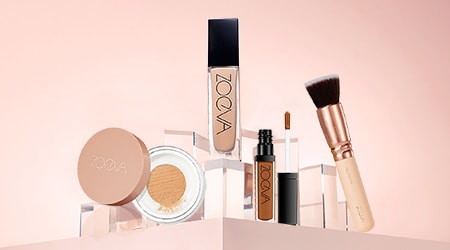 Authentik Skin Foundation
ZOEVA Authentik Skin Natural Luminous Foundation is a stunningly natural-looking foundation that gives you medium, buildable coverage and a weightless, luminous dewy finish. Inspired by ZOEVA founder Zoe Boikou's vision that every woman should feel comfortable, beautiful, and confident, there's a wide range of shades for all skin tones and undertones.
SHOP NOW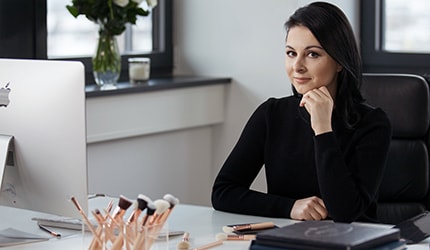 Meet ZOEVA founder Zoe Boikou
ZOEVA founder Zoe Boikou is a woman on a mission. Born in Greece, Zoe moved to Germany with her family at age 10. She found a lack of high-quality, reasonably priced makeup brushes on the market and began selling makeup brushes online in 2008. Now she is the CEO of a global beauty brand and the ZOEVA collection has expanded to over 300 products including eyeshadow palettes, highlighter, lip glosses, brush sets and more. Zoe says "When women are using my products, I want them to feel inspired. I want them to feel empowered and supported in their individual beauty."