Dermalogica is a leading skincare brand, trusted to deliver best-in-class results for any skin type. Founded by a skin therapist, the innovative formulas are designed to provide custom solutions specific to any skin need, from dryness, dehydration, dark spots, sun protection, brightening and anti-ageing. Developing professional-grade products used by over 100,000 skin therapists, Dermalogica has come to Cloud 10 Beauty to let you reach your optimal level of skin health. Discover a new generation of skincare that is committed to focusing on results-orientated products that make the skin feel better from first use. Dermalogica's high performing products have ingredients that keep your skin at peak health, letting you enjoy skin that feels clean, hydrated and smooth. Achieve a new level of skincare with Dermalogica. Explore the different skin solutions through the targeted treatment ranges including Clear Start, PowerBright, Age Smart, and Active Clearing.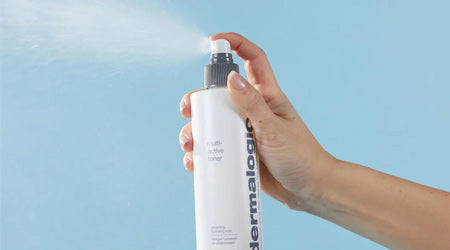 Should I use a Toner? Let's hear Dermalogica's take
Don't skip out on toners in your skincare routine. A simple step with big rewards, toning the skin can increase hydration, brighten complexions, support the barrier, sooth the skin and improve the appearance of pores – WOW! Dermalogica's toners are available in a handy mists that can be sprayed directly onto the face for a boost of hydration after cleansing, or as a skin refreshment throughout the day! Toner can also act as a primer for the rest of your skincare, letting your serums and moisturisers sink further into the skin so they become more efficient and your skin becomes more supported.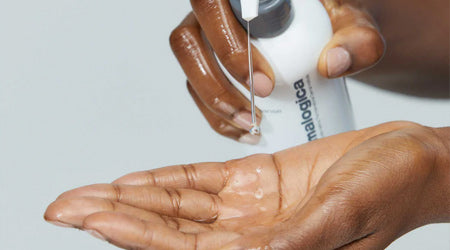 Do you double cleanse? No? If not, this is your sign to start!
Double cleansing, the meaning is in the name – cleansing the skin twice, first with an oil based cleanser, and then with a water based cleanser. Dermalogica recommend double cleansing as an effective way to ensure your skin is thoroughly clean and clear of all the pollutants and aggressors that it attracts throughout the day.
Meet the Founder
Jane Wurwand is chief visionary of Dermalogica and The International Dermal Institute post-graduate training centres. She is one of the most recognised and respected authorities in professional skin therapy. She has lead the company to be the leading skincare brand, used by more than 100,000 skin therapists in more than 100 countries around the world.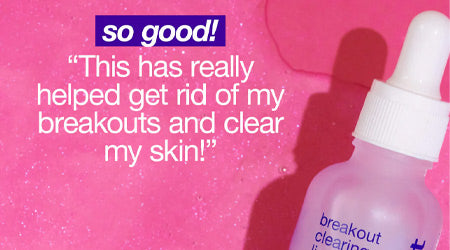 Breakout Clearing Liquid Peel
This Tik-Tok sensation product is popular for it's glittery formula that banishes breakouts, leaving the skin feeling smooth and looking clear. It's time to say goodbye to spots, textured skin and hyperpigmentation. This skincare saviour is formulated with hyper-active ingredients including Lactic Acid, Azelaic Acid and Mandelic Acid which all work together to retexture the skin, unclog pores and brighten the skins tone.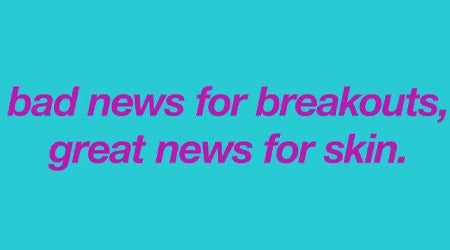 Our Skin is Complex, but your routine shouldn't be!
Dermalogica Clear Start delivers great news for your skin. Choosing a skincare routine that suits you is crucial!
Match your blemish skin concern to a product:
Visible Pores when applying makeup - Try the Micro Pore Toning Mist to minimise!
Scars from previous breakouts that have now cleared? - Try the Post-Breakout Fix to fade and restore.
Need a pimple removed fast? - Try Breakout Clearing Booster to speed up the process...
On the hunt for a sunscreen that protects oily skin from breakout? - Try Clearing Defense SPF 30!