Paula's Choice skincare products grew out of Paula Begoun's struggle to find effective products that cared for her reactive skin. As a result, Paula's Choice products boast the most carefully chosen ingredients and will make a real difference to your skin, whatever your concern. With Hall of Fame products such as the Paula's Choice Skin Perfecting 2% BHA Liquid and the Clinical 1% Retinol Treatment, the best skin of your life starts now! They're formulated with proven ingredients backed with scientific research and deliver genuine results. All Paula's Choice skincare has been developed to be non-irritating, with no added fragrance, colourants or ingredients potentially harmful to skin. Paula's Choice products are cruelty free and Leaping Bunny certified.
BESTSELLING PRODUCT: SKIN PERFECTING 2% BHA LIQUID  
Paula's Choice Skin Perfecting 2% BHA Liquid exfoliates with Salicylic Acid to sweep away dead skin cells and unclog pores leaving you with fresh, smooth, even-toned skin. 
It is formulated to combat stubborn blemishes and blackheads without causing irritation (thanks to anti-irritants like WIllow Herb and Gree Tea Leaf extracts.)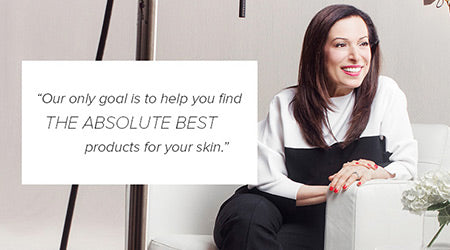 PAULA BEGOUN: SKINCARE EXPERT & BESTSELLING AUTHOR
With over 35 years in the skincare industry, Paula's journey back when looking to find a solution to her own struggles with acne and eczema.
She founded 'Paula's Choice' on the basis that 'women deserve the truth, no matter what' and keeps that commitment to uncovering the truth alive and well in the business today. Paula's Choice continues to be a radically honest, straightforward skincare brand designed to help women with their everyday skin concerns.