Backed by state-of-the-art science and a legacy in innovation that dates back to the 1960's, Redken was the first brand to take a scientific approach to hair and discover the formula that remains the alpha and omega of haircare to this very day:
PROTEIN + MOISTURE + ACIDIC pH = HEALTHY HAIR
A multi-award-winning brand, Redken is trusted by millions of hair professionals worldwide and is loved by the fashion and beauty press for its scientific hair prescriptions that allow for powerful healthy hair transformations for performance obsessed professionals and their clients all around the world.
Discover what the hype is about today…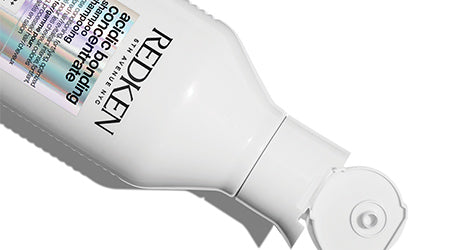 Bestselling ABC Range for Damaged Hair
For Instantly Healthy-Looking Hair The Acidic Bonding Concentrate range provides ultimate repair and intense conditioning to damaged and dry hair after bleaching, hair colour services or intense heat styling with it's pH balanced formula that enriches your hair with what it needs to transform itself into healthy hair again. With an Acidic Bonding Concentrate Intensive Pre-Treatment, Shampoo, Conditioner and Leave In Treatment, this 4-step routine will improve strength and hair resilience with immediate, visible results.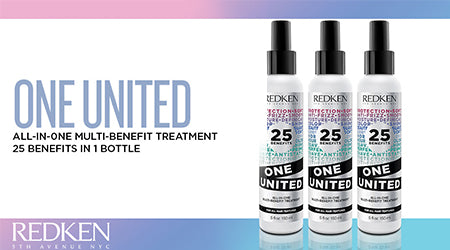 One United Spray
Redken One United is a multi-tasking hair treatment that delivers twenty five benefits to improve manageability, protection and beauty. It will leave your hair silky and shiny and help control frizz. Your locks will be softer, stronger and easier to manage with added shine and improved frizz control - gimme! It has 25 benefits that will make your hair go from drab to fab!
SHOP NOW