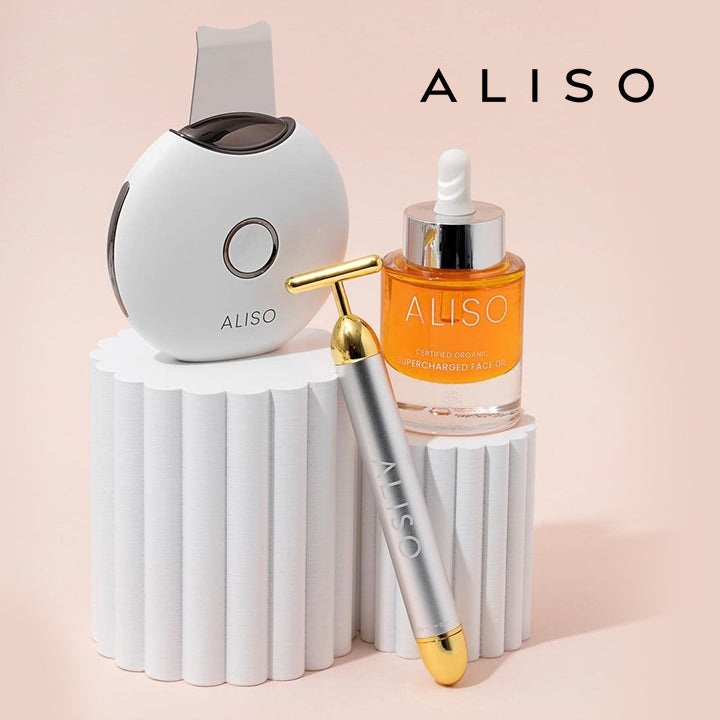 Collection:

ALISO

ALISO

, created by Irish Business woman Andrea Roche during her pregnancy, is passionate about natural, clean formulations with sensorial, beautiful textures and antioxidant-rich extracts.

ALISO lip balms

are free from petrochemicals, parabens and synthetic colours or flavours. They're completely natural and good for you, inside and out! ALISO has expanded their range to include the

Supercharged Face Oil

and the

Ultrasonic Skin Exfoliating Tool.