FOREO are the industry leaders in beauty-tech. Their journey began in Sweden, but their products are for everyone and are now sold all over the world. FOREO comes from "FOR EveryOne" and that's illustrated in their mission – to tear down labels while inspiring everyone to be themselves. They understand that how we feel has a real impact on how we deal with life and so they've
provided ways of taking care of ourselves to feel beautiful and happier in our skin.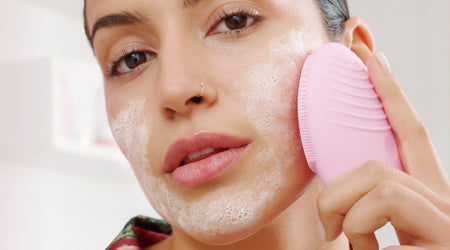 The World's First Silicone Facial Cleaning Device...
With the goal of helping you, FOREO created the world's first soft silicone facial cleansing device LUNA™. Knowing spas can be expensive and you don't always have enough time to visit them FOREO created a self-care device that's available to you anytime, anywhere. The iconic LUNA™ is a must have device for the most hygienic cleanse. This facial cleansing brush is made of ultra-soft, bacteria-resistant medical grade silicone that's 35x more hygienic than nylon bristles. LUNA™ uses gentle but powerful T-Sonic™ pulsations to deeply cleanse pores, massage the face and prevent skin problems. It's clinically proven to remove 99.5% of dirt, oil, and makeup residue from skin. 100% of users report better results, compared to cleansing by hand. Your time is precious and your well-being matters, invest in your self-care.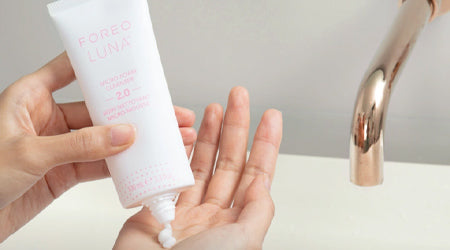 Foreo Pro-Level Skincare...
FOREO introduced their pro-level skincare essentials, which include cleansers, serums, and masks, to enhance every routine. This premium skincare line is dermatologist tested for optimal safety and effectiveness. All products are cruelty-free and free of their extensive list of blacklisted ingredients. Embrace the FOREO line of intensely nourishing cleansers, youth-preserving serums, hydration-boosting masks, and more to elevate your skincare regimen to new heights. Experience remarkable transformations especially when used in conjunction with their smart beauty devices….