Inglot makeup is all about your creative freedom! The famous Inglot Freedom system lets you curate your own perfect palettes, combining eyeshadows, contour powder, blush and highlighter however you like. The brand's top quality, innovative formulas, affordable prices and amazing range of shades mean you can experiment with vibrant colour cosmetics or craft a perfectly natural look. Discover the secret to your very own magical beauty with Inglot Cosmetics! Whether you want to emulate the Queen of Glow's flawless makeup style with the Inglot X Maura Higgins Collection, or if you're looking for the perfect glowing base, you NEED to check out Inglot's full range of high quality, affordable luxury products. Shop Inglot's divine selection of Skin & Eye Palettes, Foundations and Nude Glosses and checkout their iconic must have makeup essentials – their infamous Duraline, the All Covered Foundation, and award winning black Gel Liner!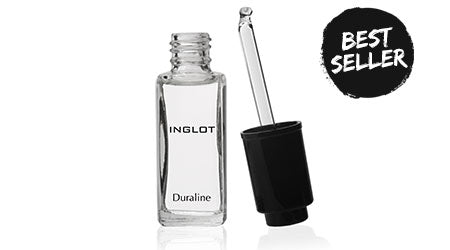 Duraline - A Makeup Artists Best Kept Secret
Duraline is a waterless clear liquid that can intensify the colour of any powder and transform it into an easy to apply, water resistant liquid. Duraline can be used with Lipsticks and AMC Eyeliner Gel to loosen up and intensify the formula. Mix a little bit of Duraline in with your AMC Pure Pigment Eyeshadows to bring out vibrancy and prolong your look.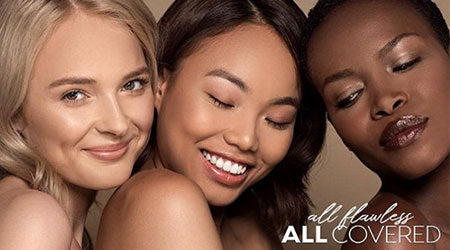 NEW INGLOT FOUNDATION & CONCEALER
Be all flawless, ALL COVERED thanks to the new Inglot have-it-all foundations and concealers! All Covered Face Foundation and All Covered Under Eye Concealer makes sure your skin looks flawless for hours hiding unwanted imperfections. Ensuring perfect coverage, the foundation covers visible imperfections and effectively evens out skin tone. A lightweight formula, being effortless to apply, leaves the skin with a natural and radiant look.