L'Oréal Professionnel Metal Detox is the haircare range designed to neutralise excess metal from hair fibres, preventing dryness and breakage. This is the ultimate home hair care for colour protection and shine, this range improves the condition of hair from within, so you get smoother, softer hair.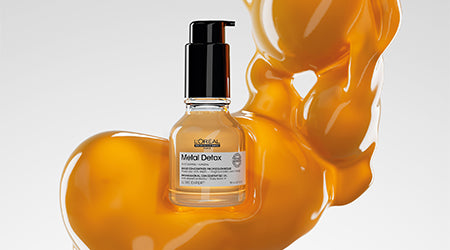 Introducing Metal Detox Oil...The Power of Metal Detox now in a Concentrated oil!
L'Oreal ProfessionnelMetal Detox Anti-Deposit Protector Concentrated Oil is a rich textured oil for hair that absorbs into the hair without weighing it down. This anti humidity and heat protectant oil smooths hair for up to 24 hours and protects from heat of up to 230°C*. This oil is enriched with Glicoamine to protect hair from the deposit of metal particles.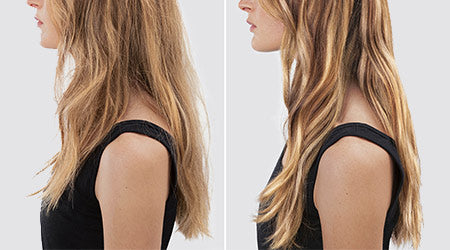 Before and After Using Metal Detox
Wash after wash, metal and coppers penetrate inside your hair.
It can cause hair breakage & colour shift. The level of metal in hair varies, depending on hair porosity and on the water quality where we live. It's not a problem for people's health. But it creates a risk of breakage. Using Metal Detox range that is enriched with a patented technology concentrated with Glicoamine will help remove metal from your hair, leaving hair stronger and shinier.